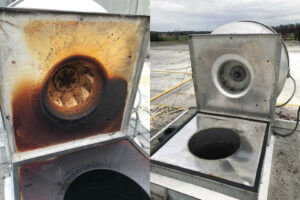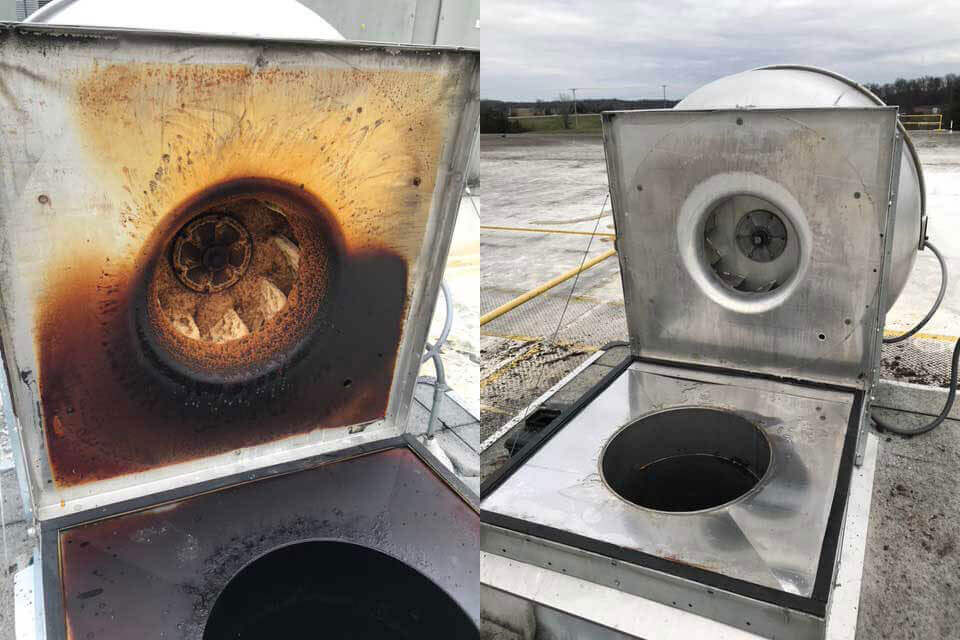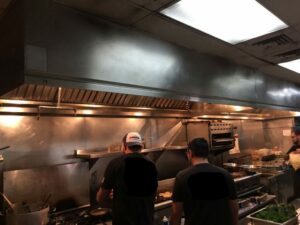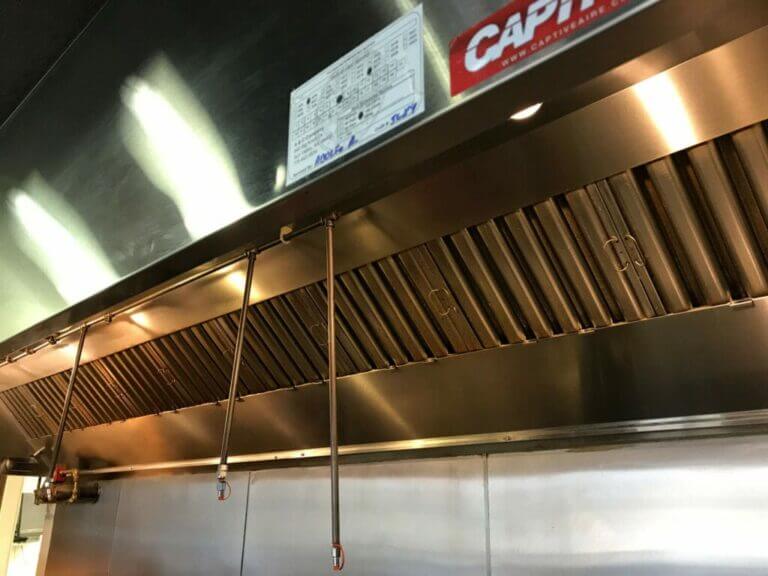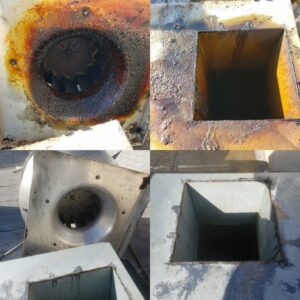 Enjoy Freedom From Danger: Quality Kitchen Exhaust System Cleaning
Does your restaurant need a kitchen exhaust system cleaning?  In most of Southern Nevada and all of the Las Vegas Metro area, the best company to call is Las Vegas Hood Cleaning.  They are the leaders in kitchen exhaust system cleaning that more companies call.
Why?  The team at Las Vegas Hood Cleaning has leadership that demands that every kitchen be so clean that they would all be proud to eat in that restaurant.  Seriously.  Think about it. The guys that get in there and really do a thorough kitchen exhaust system cleaning are the guys that really know what is going on in the kitchens of every restaurant in town.  So, our teams clean with pride and will make you proud to know that your kitchen passes Las Vegas Hood's extremely picky level of cleanliness.
By the way, kitchen exhaust system cleaning is not all that we do.  We can clean your whole kitchen, including all your restaurant equipment.  We also offer services to maintain your filters through our filter replacement program, we can maintain your fire prevention systems, and we are experts in kitchen grease containment.
We are good at what we do – so that makes us pretty darn busy.  As you can imagine, some of our clients do a lot of frying.  That means they need more frequent needs for their kitchen exhaust system cleaning.  Our clients enjoy the benefits of prescheduling our next visit.  So they don't have to worry about ever being in questionable shape for a pesky health or fire inspection.  We guarantee that we will keep their kitchen exhaust system totally prepared for inspections.
If you have a commercial kitchen in need of a kitchen exhaust system cleaning in the Las Vegas area, we can help.  We serve all the towns around Las Vegas, including North Las Vegas, Summerlin, Spring Valley, Henderson, Boulder City, and Primm.  If your place is close to any of those – give us a call.  We really want to be your kitchen exhaust system cleaning pros.
Our Techs Follow the NFPA Guidelines for
Kitchen Exhaust System Cleaning
Yep. There is a body that oversees kitchen exhaust system functionality and cleaning.  They're called the National Fire Protection Association (NFPA).  The NFPA has very effective guidelines designed to minimize the possibility of hood fires and injuries due to fire.  We follow the guidelines for every cleaning.  This sets up our clients to pass Fire Marshal inspections every time.  In fact, most Fire Marshals will see our dated cleaning sticker and will be happy with that.
To ensure the best performance of your overhead vents, make sure that the vents and air ducts are cleaned thoroughly. If the exhaust smells like oily food or old food, it is likely that it needs cleaning. However, it is best to hire a licensed and certified professional to do the job.
Over time, the grease that comes from cooking 7 days a week for a year will cause the fan to overwork and cause the filters to block. The strain on the motor will cause an increase in your restaurant's electricity bills. This also decreases the life expectancy of the exhaust hood venting system. This means that you will have to replace or buy new parts frequently. All of that is impossible with our complete restaurant vent and air duct cleaning service.
Grease is responsible for approximately one-third of all restaurant fires.
Sometimes, kitchen exhaust cleaning is also called commercial hood cleaning. Although they all refer to the exact same process, hood cleaning can be misunderstood. The actual hood is located outside the exhaust system. Kitchen exhaust cleaning involves removing grease from behind the filters, in the fans, and in the ducts of the kitchen exhaust systems.
Although no process or system can eliminate fire risk completely, kitchen exhaust cleaning can reduce the fuel load so that any possible fire can be contained and extinguished without putting lives and property at risk. Our commercial kitchen exhaust cleaning services will ensure that your ventilation system is in good condition.
Conclusion
Now, if you've read all this – you have spent too much time here, and not enough time on the phone.  Call us right now to get your kitchen exhaust system cleaning scheduled!  You'll be thrilled with our serving attitude and our team's attention to detail.  Call now.  As I said, we're busy. It's because we're the best in Las Vegas.  Call now and we'll give you a great price and get you on our (and your) calendar.
We are available 24 hours a day 7 days a week for scheduled maintenance and emergency service. We schedule service at a time convenient to you, never interrupting your operation. Be sure to check out our Commercial Kitchen Equipment Cleaning Service.
proudly serves the Las Vegas Metro area for kitchen exhaust system cleaning and is fully insured, bonded, certified and licensed.