We're Ready to do a Top-Notch Hood Cleaning Job for You.
• Fully Licensed & Insured
• Over a Decade of Experience
• FREE Quotes & Inspections
• Digital Before & After Pictures
• Our Teams Are Trained to Follow NFPA-96 Guidelines
Before / After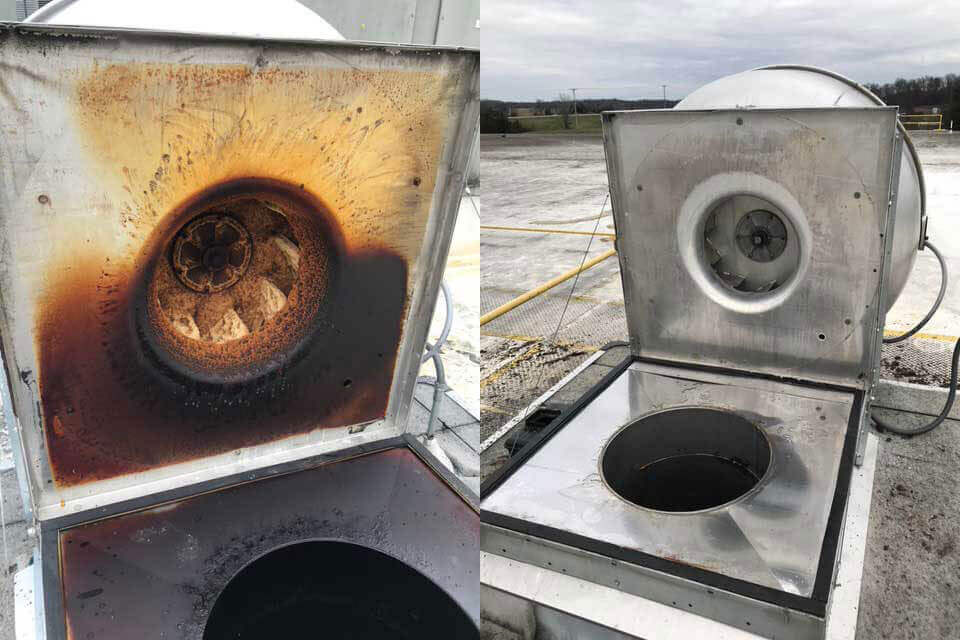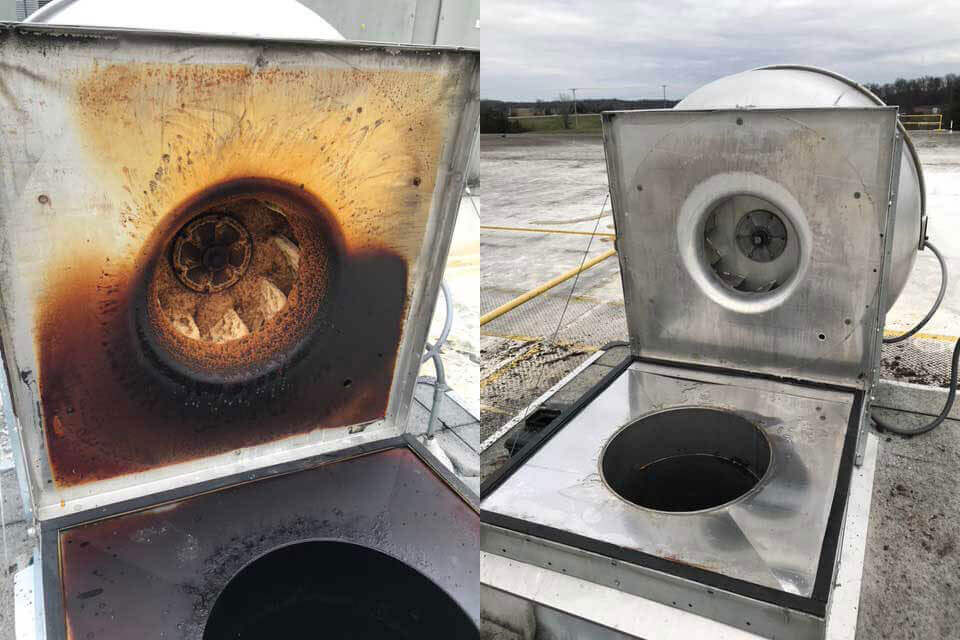 Photos After Every Clean
The technicians carefully document the cleaning process and inspect the exhaust system. After cleaning is completed, we take photos to show you the results. Within hours of the job being completed, these photos are sent to you by email.
Get our after-service report via email within 24 hours.
Our Hood Cleaning Process
COVER & PROTECT YOUR EQUIPMENT
CLEAN EXHAUST DUCT FROM ROOF TOP TO STOVETOP
CLEAN EXHAUST FAN ON THE ROOFTOP
STAINLESS POLISH & SHINE
CLEANUP THE SITE
DOUBLE CHECK WITH COMPLETE MANAGER SURVEY
DOCUMENT RECCOMENDATIONS
SEND REPORT WITHIN 24 HOURS
Note from Southern Nevada's Best Restaurant Hood Cleaning & Maintenance Company
Dear Nevada Restaurant Owner,
Hey, I'm Ron. Husband, father, professional hood cleaner. In the last 15 years, I have completed thousands of exhaust system cleanings in restaurants.
You can be a manager, restaurant owner, property manager or casino engineering manager ….. When you hire us, it's time to shine!
We've been featured in the news, won industry awards, and have a perfect rating with the BBB (no complaints ever). We're stuffed to the rafters with testimonials. (Small joke about cleaning the exhaust hood. It's probably not as funny and appropriate as I would like). You could care less about hood cleaning humor. Let's talk about your needs.
A commercial kitchen is what you have? The exhaust hood is installed in the commercial kitchen. But, it seems that there's something is wrong with the kitchen. Am I right?
It might have been checked and failed. Perhaps someone has been neglecting it. It might be in great shape but you are tired of the team who does your hood cleaning or maintenance.
No matter what your situation, you want a restaurant hood cleaning company that will not:
Talk over your head, even if the hood is on.
Charge an arm and a leg.
Do the hood cleaning and go MIA.
Kitchen Cleaning Services You Can Depend On
We have been providing robust hood cleaning services to busy kitchens throughout Las Vegas & Southern Nevada for over 15 years. It's not just what we do but also how we do it. We have developed a cleaning process that ensures our customers are satisfied with our results.
Our commercial hood cleaning service ensures that your range hood meets all safety and legal requirements.
Southern Nevada's Most Trusted Hood Service
Some hood cleaning companies only work in the restaurant industry. We take pride in offering commercial hood cleaning services for all industries. We have extensive experience working in many kitchens and are well-trained to understand the needs of each industry.
Common Questions asked of Las Vegas Hood Cleaning:
What Other Things Do You Do?
Oh geez.  More than just hood cleaning.  We can also pressure wash your floors.  Clean up your loading dock area, and even steam your sidewalk and entry area out front!  I instruct my team leaders to always find something we can do or fix for you (complimentary) while we're there.
But, our mainstay is cleaning your entire kitchen hood exhaust system from the rooftop to the stovetop!
What Cities Do You Serve?
Anywhere in Southern Nevada, including, and not limited to: Las Vegas, North Las Vegas, Henderson, and Boulder City.  Yeah, we will even go out to Mesquite if you need us to.
What Types of Restaurants Do You Typically Clean?
We do it all.  But we clean fast food places the most.  We're experts in fried chicken places. If you're in the business, you know why.   
How Much is This Going to Cost Me?
That's not simple to answer.  We charge by the hour and we're really fast.  So we keep your costs down.  Are we the cheapest in town? No.  But we are not going to bust the bank by being stupid expensive either.  We always need to do a walk-through to really be able to give an accurate answer to the price question. But, walkthroughs are free and it gives you a chance to see that we're professionals.  Better to call us and we'll come to see you.
Do You Offer a Warranty or Guarantee of Any Kind?
Yes.  We guarantee that you'll love our work.  And we guarantee that you'll pass inspection with our awesome cleaning.  And if we see anything in your kitchen or exhaust system that could be an issue? We'll confidentially report it to you.
What's the Next Step?
Call us at (702) 930-8084.  If email works better, please use the form halfway up this page.
Signed by the most passionate restaurant hood cleaning professional in Las Vegas, NV
Frederico, President
P.S. Contact us anytime day or night.  Does not matter for what.  The hard-working restaurateurs of Las Vegas, Nevada call us to clean their commercial kitchens and kitchen exhaust hoods, of all different shapes and sizes for a reason. There's no mess, no stress, and we're fast and flawless, and our hood cleanings last longer.
You should not feel guilty for expecting perfection in your kitchen exhaust cleaning.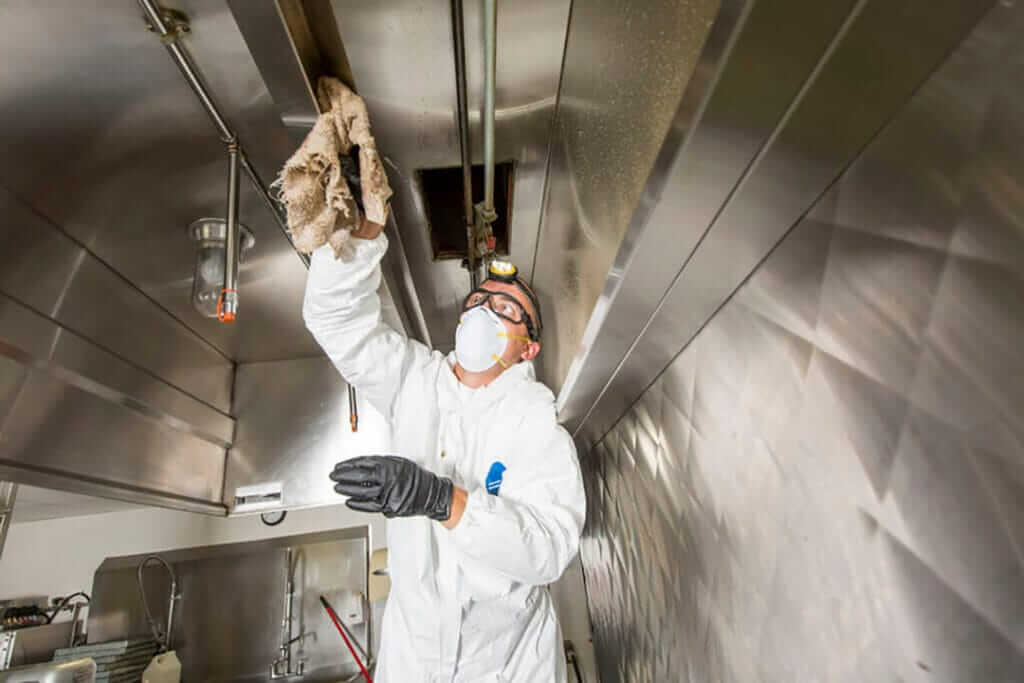 Your kitchen should not look like it's at a UNLV tailgate party.
It's not difficult to have a restaurant hood that is clean and a restaurant hood exhaust system that is clean!
It must be functional and flawless and be able to withstand the most rigorous inspectors.
Am I on the right path?
If so, then you need the best Hood Cleaning professionals. We think that we're fun to work with and treat every job like an art project.
Give us a call.  You can reach us at (702)978-8130. Emily is usually available to answer your questions. You'll like her.
We Are Excited to Share With You Why We Are the #1 Hood Cleaning Service in Southern Nevada
Just Take a look at our amazing Work
This has been my profession for over a decade. I started as an employee and then as a team leader in another kitchen exhaust cleaning company. Then I went on to open my own restaurant hood cleaning business. I am proud to serve all areas of Las Vegas including Clark County, Henderson, Boulder City, and all of Southern Nevada.